What you do
makes a difference,
and you have to decide
what kind of difference
you want to make.
What you do makes a difference, and you have to decide what kind of difference you want to make.
Find clarity, choose courage and get going –
mindfully!
As a certified professional Co-Active coach and trainer for stress management and mindfulness, I support my clients in developing balance, clarity and confidence so they can grow and thrive in their private and professional life.
Maybe you want to work on leadership development and skills, need strategies to deal with changes in your life, aim to reduce stress or expand consciousness, feel stuck and need orientation or look for help and accountability to stay on track with a goal or project …
Wherever there is a gap between where you are and where you want to be, coaching can be a powerful approach to promote awareness and learning – to create insights, choices and personal development. Learn more about my coaching offer here.
You already know that dealing with stress is currently your biggest challenge and you wish for more balance, resilience and peace of mind? See how learning about modern stress management and mindfulness can help you get back control here. Or just contact me directly for a free consultation to see how I can support you.
In my work I combine a professional, evidence-based coaching approach, with my own business experience and expertise in multimodal stress management and mindfulness. Find out more about me here.
Martina is a great coach who I would fully recommend to others.
Her way of coaching is authentic, realistic, true to life and solution-oriented. She makes me think, feel and take actions! … With Martina you are in good hands.«
Be yourself;
everyone else is already taken.
Be yourself;
everyone else is already taken.
I am a professional coach, trainer, scientist and solopreneur and work with clients around the globe from student to executive level and on the full range of life, business or leadership topics – with some extra passion and emphasis to increase stress competence through mindfulness.
With a background in science and several years of experience in the medical diagnostics industry as technical expert, trainer and team leader in global corporate organizations, I know what professionals and leaders are facing in today's complex and dynamic business world.
As a person I am empathic, encouraging, authentic, down-to-earth and just as everyone else I am perfectly imperfect. As scientist, I am curious by nature, always have one more question and can be very persistent.
As a coach I will be your companion, facilitator and accountability partner. My coaching builds on connection and trust to allow for openness, truthfulness and courage. From here it is possible for you to truly reflect, discover, dare something new, make powerful choices and take actions.
I'm strong when it comes to connection and communication but I really don't like writing about myself. So, if you want to find out more about me, my work and whether this could be a good fit, then just get in touch with me!
Connection is the energy
that is created between people
when they feel seen,
heard and valued.
Connection is the energy
that is created between people
when they feel seen,
heard and valued.
Connection is the energy
that is created between people
when they feel seen,
heard and valued.
Coaching
To support your consciousness
and growth in work and life
According to the International Coaching Federation (ICF) coaching is defined as "partnering with clients in a thought-provoking and creative process that inspires them to maximize their personal and professional potential."
It is a personal development process that allows you to learn more about yourself, about your values, goals, purpose and beliefs. It supports honest reflection and opens up new perspectives leading to more clarity regarding who you want to be and what you want to make happen.
Co-Active® Coaching focuses on the whole person and aims for discovery, self-awareness and conscious choices and actions from a place of resonance.
I strongly belief in my clients and that no one who comes for coaching needs to be fixed. Everyone has all the potential, resources, capabilities and answers needed to fully thrive.
And as a coach I empower and support you in finding these answers and make powerful choices for your private and professional life towards meaning, fulfillment and the goals you want to achieve.
Coaching is teamwork and based on the trustful relationship between coach and coachee. Both are in charge of creating and maintaining this relationship and the whole coaching process which is respectful, non-judgmental, compassionate and allows for openness and truthfulness at any time. In this safe and courageous space, it is possible to openly explore, experiment, dare and grow.
Important to note, that coaching is no therapy and no consulting.
Here you find some more details on the coaching process and how this will work:
We will usually connect virtually via Zoom, Skype or any other video tool or alternatively talk by phone.
Face-to-face sessions are possible for clients located in and around Mainz although extra charges may apply.
I coach in German and English.
We'll start with a 30 min free consultation to clarify some general topics, questions, expectations and to get a first impression.
If this feels like a good fit for both, then we'll plan for a first coaching which will be a 60-90' discovery session. There is no obligation or commitment up to here.
The quality and outcome of the coaching process strongly depends on chemistry and relationship between coach and coachee. This is extremely important to me and I on purpose invest extra time here: we only decide after this first session whether we'll work together.
Details of the coaching engagement like overall duration, session length and frequency strongly depend on your individual situation, goals and preferences.
Instead of a "one-size-fits-all" solution we will plan your personal package according to your needs as part of our discovery session. This also includes agreeing on the session fees.
As a rule of thumb taking off with 6-8 sessions over 3-4 months is often a good starting point.
My scientific background makes me love facts and data therefore I rely on evidence-based methodology and science-backed coaching techniques.
Fundament for my coaching practice is Co-Active Coaching – find out more about the science behind it here.
If suitable and agreed to I can blend the coaching with content, practices or specific exercises related e.g. to mindfulness.
In my coaching work I follow the ICF Code of Ethics which describes the values, ethical principles and standards of behavior for all ICF Professionals.
There is a broad range of possible effects and outcomes which you might experience through your coaching journey.
A feeling of energy, empowerment & achievement
Increased confidence & self-awareness
A new level of clarity & focus
A sense of fulfillment and satisfaction
Increases stress tolerance and resilience
Opportunity for learning and growth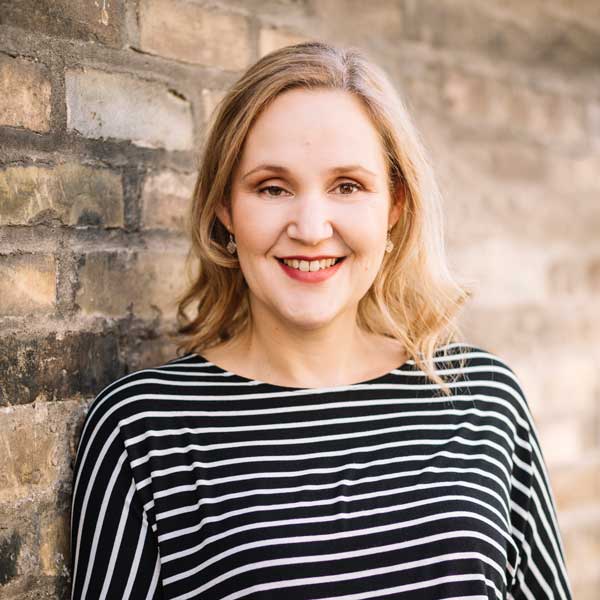 Contact me
Does this sound interesting? Or do you have any additional questions about the coaching process and my approach? Maybe you wonder whether coaching is really the right thing for you? Just reach out and contact me for a free consultation and we'll figure it out.
Workshops & Seminars
Tailored learning solutions to reduce stress
and develop your mindfulness practice
I offer tailored workshops, seminars and learning programs for individuals, teams, leaders and organizations with a focus on stress management, mindfulness, Work-Life Balance, Resilience and active stress relief through various relaxation techniques like Meditation or progressive muscle relaxation.
Talk to me about your situation, needs and we develop your custom program as needed.
To make sure my clients really get the best service and solution I cooperate with a network of experienced trainers and coaches.